Stevie, a valued guest!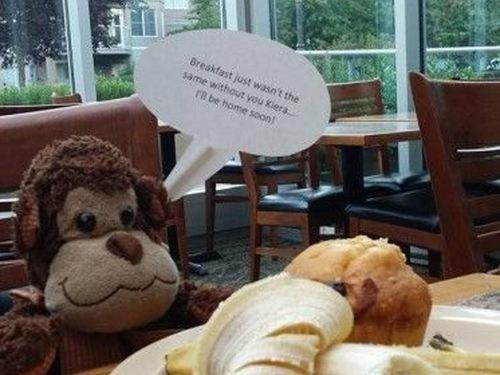 Posted on Thursday, September 24th, 2015

We see a fair amount of personal items left behind by our guests over the course of each year, but nothing quite touched our hearts like this most recent story.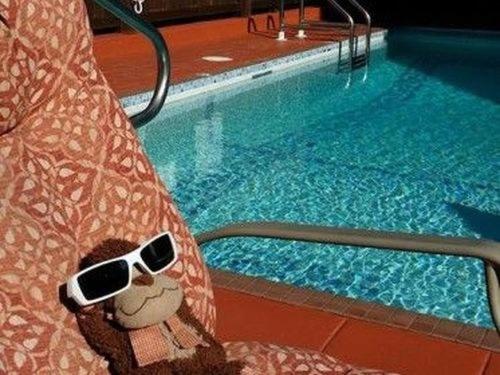 A lovely family from Washington State had a short visit with us, and unfortunately their young daughter, Kiera, left behind her beloved stuffed monkey named Stevie.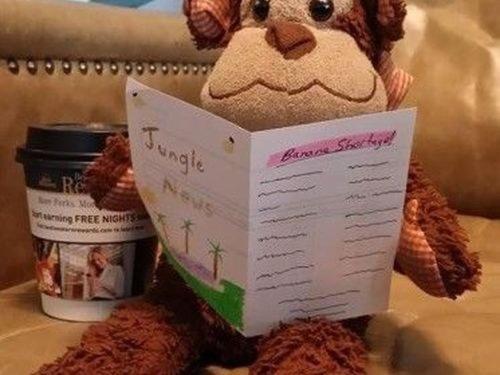 Kiera was clearly upset to have forgotten her good friend. Once her Dad contacted us, we quickly located him and promised to send him home as soon as possible.

However, due to bad timing, Stevie missed the next trip off the island and had to stay an additional night.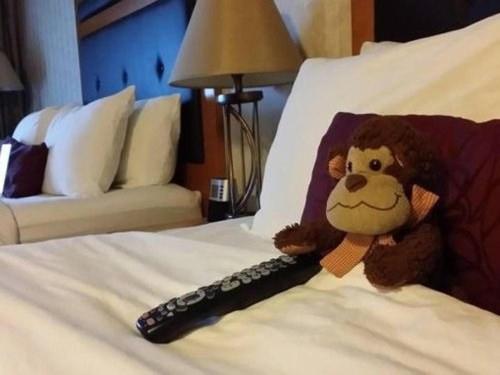 Our Front Desk staff could sense he was missing Kiera as much as she was missing him, so they decided to make sure his final night with us was as comfortable as possible. They documented their fun together and emailed the pictures to Kiera, to let her know Stevie was doing OK and would returning home very soon.

This was so much fun for us and we truly think it brought a smile to little Kiera's face!