Blog
Back
Shopping in the City
Image by: Jonas Morgner
Victoria is fast becoming known for its unique downtown shopping experience. There are a myriad of exceptional shops, boutiques and speciality bakeries, all of which are in easy access from our hotel in Victoria, BC.
A quick jaunt around the corner from the Victoria, BC hotels is the Inner Harbour – but more specifically, an area referred to as the "Lower Causeway." This unique section of our city is home to buskers conducting street performances, local artisans and a small selection of easy to grab food choices … are you craving freshly squeezed lemonade on ice?
There are also numerous spots along this walkway to stop, take in the action, and bask in the warm Victoria, BC sunshine.
Heading further North along Government Street, there are more great shopping experiences. Again, these are all within walking distance of our hotel in Victoria, BC.
Baggins Shoes – This is your home for Converse, Vans, Herschel and Stance, with the World's largest selection of Chuck Taylors.
Jade Victoria – Jade is the official provincial gemstone of British Columbia, which makes it the perfect item for a special souvenir of your Victoria, BC holiday. Jade Victoria supplies a large selection of beautifully carved Jade from various sources, including from three mines in BC.
Artina's Jewelry – Find that special something for that special someone. Or better yet, treat yourself to something shiny, bright and new from the selection of hand crafted Canadian and Native jewellery.
Murchie's Tea - Whether to celebrate a special occasion or for your daily "cuppa," Murchie's has a full selection of teas, coffees, and more that will allow you to enjoy your favourites and discover new ones too.
Cowichan Trading – This unique store specializes in hand-crafted native arts, crafts, jewellery, moccasins and authentic Cowichan sweaters, plus carries a selection of t-shirts, giftware and souvenirs.
Kaboodles Toy Store - Specializing in fun stuff for kids and silly adults, this store is packed with Victoria's biggest collection of stuffed animals and one of the city's best selections of Lego.
Located off Government Street, between Johnson and Pandora Streets, is Market Square, built in the late 1800s and at the time was home to hotels, saloons and shops. This piece of Victoria's heritage is now a must-see stop on any visit to Victoria's downtown. Here you will find lots of interesting local shops, popular boutiques, and tasty eateries in this historic part of Old Town Victoria.
Beadworld - Shop for beading supplies at the Bead World Bead Store. Explore their unique stock of jewelry kits, beading kits and supplies and tierracast kits.
Oscar and Libbys - At this whacky and whimsical store, you will find the perfect and unique present for just about anyone in your life.
Wannawafel - enjoy an authentic belgian waffel with all the fixings from this unique storefront in Market Square. For the best directions, just follow the delicious scents that lead you down Johnson Street.
Start planning your visit to Victoria, BC and make sure to dedicate an entire day to shopping in our beautiful and scenic city.
Call today or book online to take advantage of the best available rates at our Victoria, BC Inner Harbour hotel!
Back
Recent Post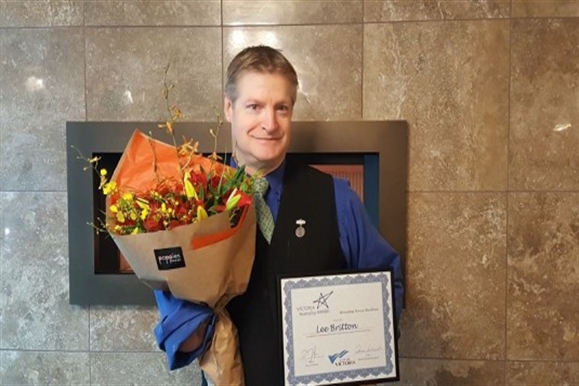 Our employee Mr. Lee Britton is always providing outstanding, warm and empathetic service as he mans the very busy front desk year round at our hotel.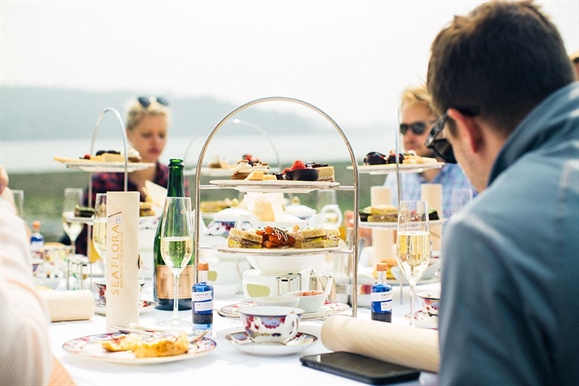 Tea culture has been engrained in the history of Victoria since the first wave of European settlers arrived here. When the British immigrated to Victoria, they brought the practice of Afternoon Tea with them and it has been an honored tradition ever since.
Prev Post
Next Post