Blog
Back
Celebrate Spring at Butchart Gardens
Image by: Ariana Kaminski
Get outside this spring and take a stroll through one of the most popular attractions in Victoria, Butchart Gardens.
Butchart Gardens is a floral oasis located in Brentwood Bay that sees over one million visitors each year.
The Gardens have been officially designated a National Historic Site of Canada and have been open for over 100 years. In total, Butchart features 55 acres of gardens, 26 greenhouses, 50 full-time gardeners, and over 900 plant varieties.
Butchart Gardens is open year-round, but as you can imagine, the spring and summer are two of the best times of year to visit. That's because there are so many beautiful flowers in bloom.
This popular attraction is made up of several gardens within, including the Japanese Garden, the Rose Garden, the Mediterranean Garden, the Italian Garden, and perhaps the most beloved of all, the Sunken Garden. Be sure to bring a camera with you, as there will be plenty of spaces to stop for photos (including a gorgeous viewpoint that offers a panorama of the magnificent Sunken Gardens).
Another popular stop for visitors to Butchart Gardens is the Coffee Shop, an on-site café offering light food, beverages, and ice cream. There is also a lovely shaded patio to guests to sit down and relax.
In addition, with the garden being largely outdoors, it is a prime example of a COVID-19-friendly activity to do in Victoria. The Gardens have made sure to take the necessary precautions to keep everyone safe. For example, face masks or coverings are required, a physical distance of two feet must be maintained between guests of different groups, and large groups of ten or more will be split into smaller groups.
Tickets for Butchart Gardens are currently only available for purchase on-site. Until March 31, prices are $27.00 for adults, $13.50 for youth, and $2.00 for children 12 and under.
If you're visiting Victoria this spring, then be sure to plan a trip to the world-renowned Butchart Gardens. If you need a place to stay while in town, we'd love to host you at the Best Western Victoria Inner Harbour.
Back
Recent Post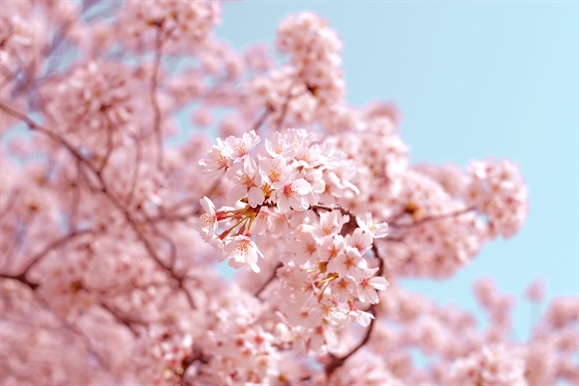 Cherry blossom season has arrived in Victoria once again.
Check out three ways you can celebrate Black History Month in Victoria this year.
Prev Post
Next Post