Blog
Back
How to Celebrate Black History Month in Victoria
Image by: Clay Banks
Though black history deserves to be recognized and celebrated year round, Black History Month provides an impetus for all of us to do more to support and promote black communities in Canada. Keep reading to discover three ways you can celebrate Black History Month in Victoria this year.
Shop at Black Owned Businesses
This month, why not make an extra effort to shop at the many black owned businesses in Victoria? This city has tons of them, ranging from catering companies and beauty salons to fitness studios and decor shops. Some of our favourites include the lifestyle boutique Good Vibe Space, renowned personal trainer Stormfitnation, catering company Chunky Kitchen Café, and beauty shop Shea Butter Market.
Order Dinner from a Black Owned Restaurant
Continue to celebrate, honour, and support black owned businesses in Victoria by dining at one of the many black owned restaurants in the city. Whether you dine in, take out, or order delivery, there are plenty of black owned eateries serving all kinds of cuisine. If you already have a restaurant you love, then make a point of ordering from there. But if not, then consider the following restaurants: Sarpino's for gourmet pizza, Caribbean Village Cafe for homestyle Caribbean food, and The Blue Nile for all kinds of East African specialties.
Learn About the History of Black People in Canada and Beyond
In addition to the many ways that you can do your own research into the history of black people in Canada and beyond, there are several organizations and institutions in Victoria that are offering free educational events this month. For example, the BC Black History Awareness Society is hosting a variety of events all month long, including a Ross Bay Cemetery Tour on February 21, and a Celebrate the Genius of Oscar Peterson performance on February 26. The African Arts and Culture Society is also hosting a variety of events and performances this month.
If you're visiting Victoria this February, then be sure to participate in Black History Month. While you're at it, we recommend booking a room at the Best Western Victoria Inner Harbour. We offer luxe amenities, affordable rates, and an unbeatable location.
Back
Recent Post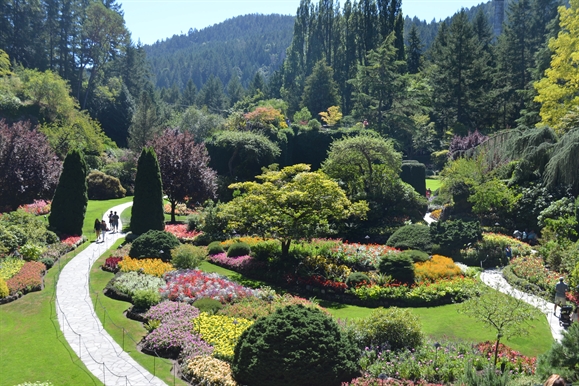 Get outside this spring and take a stroll through one of the most popular attractions in Victoria, Butchart Gardens.
The Fall season has officially begun, and sweater weather has arrived! It has got us thinking about all things fall related, like pumpkins and foliage, and of course the search for the perfect coffee shop to warm you up.
Prev Post
Next Post